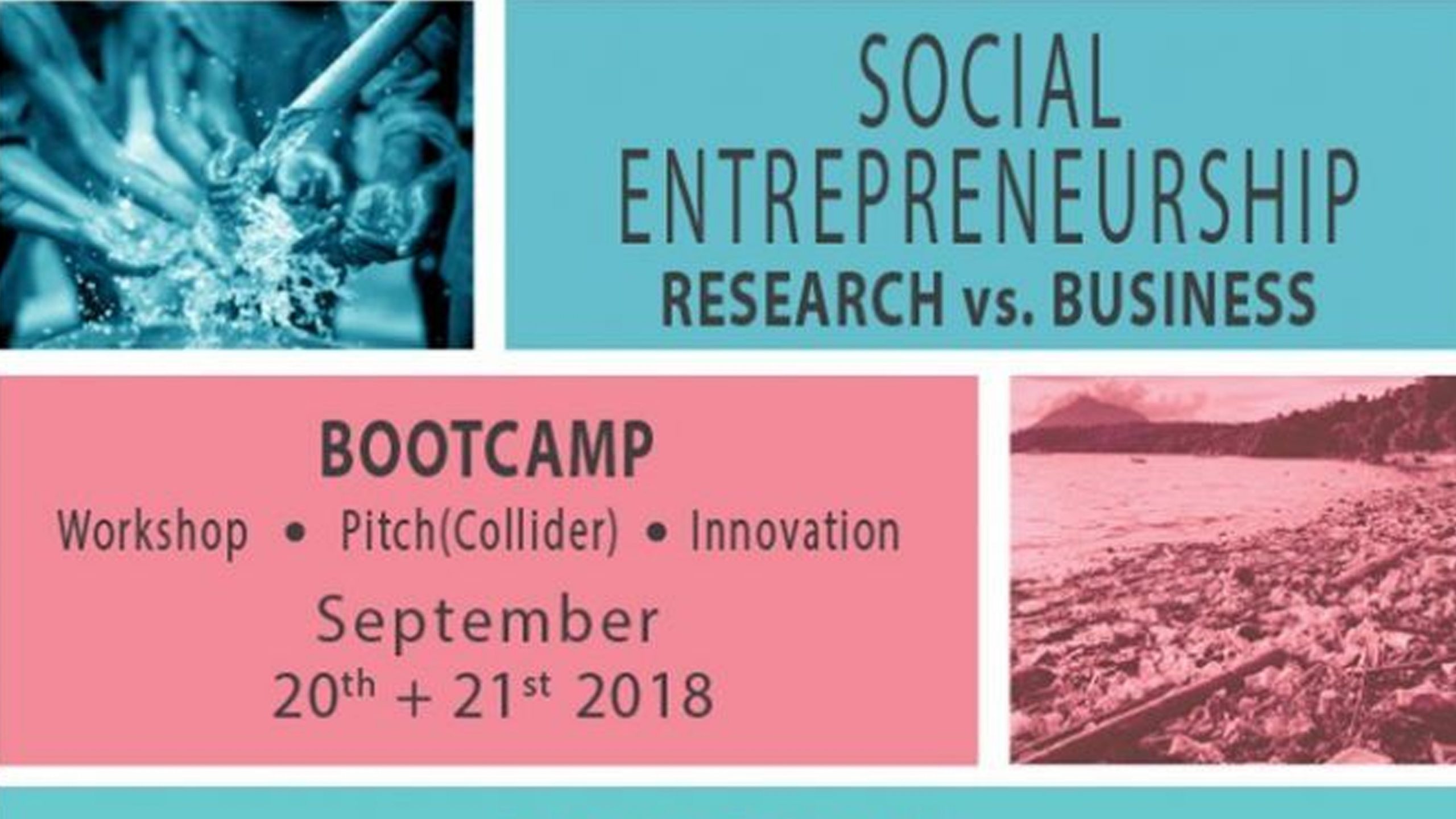 Bootcamp on Entrepreneurship
Date: September 20 – 21
Location: Fibigerstræde 4, Room 123 – 9220 Aalborg Ø (Aalborg University)
Do you have the right competencies to make a successful business? Does your company keep experiencing specific challenges – that may benefit from a new point of view? And do you have a desire to improve the collaboration with between research an industry?
Then come join our bootcamp on entrepreneurship – you may learn something new!
The bootcamp aims to provide new business perspective that may improve the innovative quality of real life cases, to improve the collaboration with society and industry and to provide new insight into Entrepreneurship.
At the bootcamp you will work very intensely and more focused with the cases. You will work in teams with professional and personal diversity, which together can provide new business perspectives that may improve the quality.
The bootcamp is a unique possibility to put your expertise and competencies into good use – while broadening your knowledge and network. Your ideas and perspectives may turn out to be very valuable – so come join a team.
Sign up for this bootcamp if you:
Are curious about entrepreneurship
Want to know what it takes to create a business from research
Are considering new career opportunities
Wish to put your competencies and knowledge into valuable use
Wish to get new perspectives on your own research/business
Have a desire to work more interdisciplinary
Want to expand your network
The bootcamp is for everyone – and it is free.
Program:
Boot Camp Day 1: 20/9
08.00-8.30: Welcome to the Bootcamp, Gert Spender
08.30-09.30: Start-pitch of six possible cases
09.30-11.00: Choice of topic and team – process
11.00-12.00: Initializing the teams
12.00-13.00: Lunch and reflections
13.00-14.00: M1: The Process of Getting from thought to idea, Gert Spender
14.00-16.00: Ideation
16.00-16.30: Status and further process
Boot Camp Day 2: 21/9
08.00-08.30: M2: The Process of Buidling a Business Model, Anders Drejer
08.30-11.00: Team-work, business modelling and process
11.00-12..00: Status and further process
12.00-13.00: Lunch
13.00-13.30: M3: Pitch: How to You Sell Sand in Sahara? Lasse Jensen
13.30-15.00: Building the Pitch
15.00-16.00: Sum Up
---